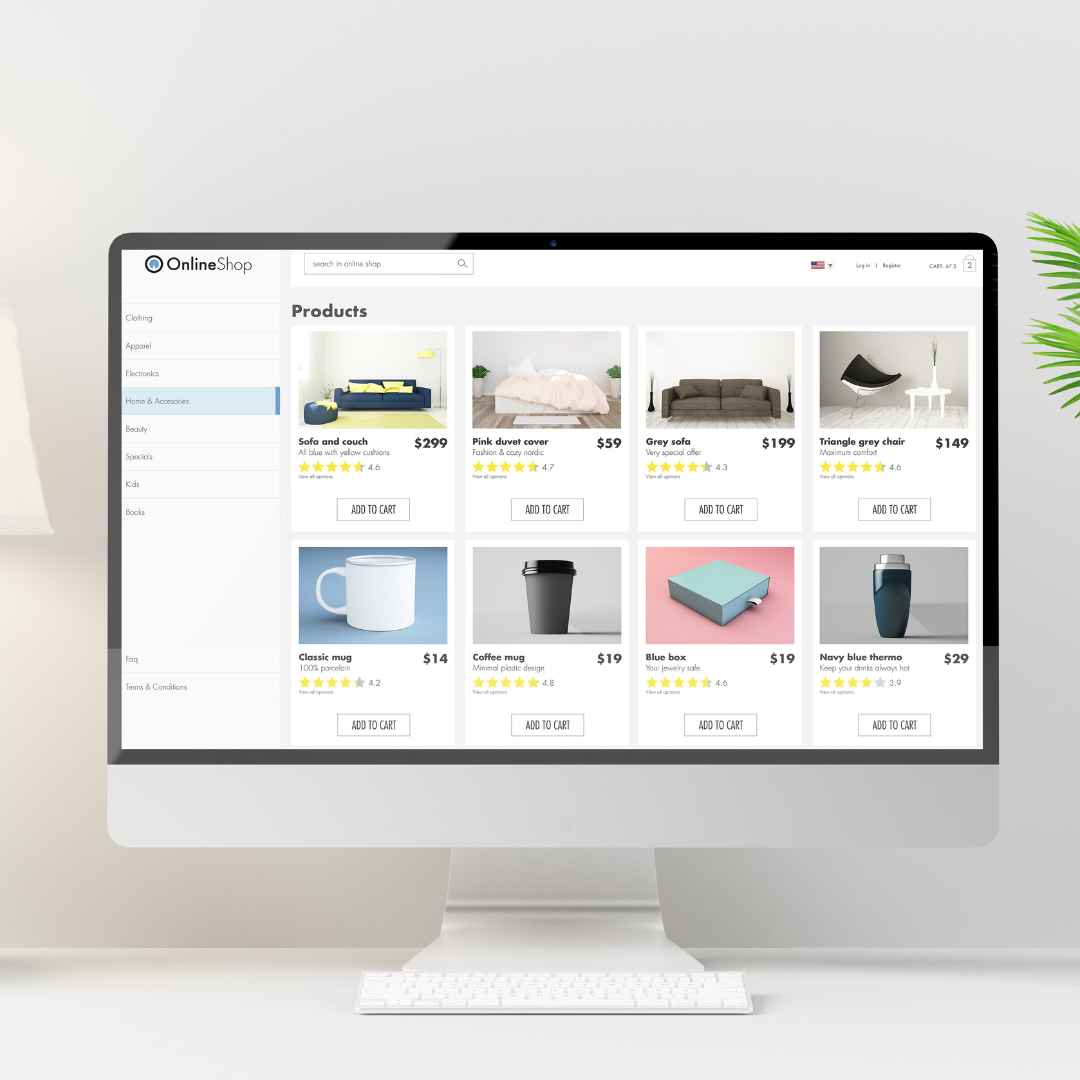 Expert People Launched Quality Projects
Welcome to Zalando E-commerce Website Portfolio Page!
At Zalando, we take pride in being one of the leading online fashion and lifestyle platforms, offering a vast range of products to customers around the world. Our portfolio page showcases the essence of our brand and the diverse collection of items we curate for our valued customers.
About Zalando: At Zalando, we believe that fashion is a form of self-expression and a means to empower individuals. With our user-friendly interface and extensive product offerings, we strive to create a seamless shopping experience for our customers. Our commitment to quality, style, and innovation has made us a preferred destination for fashion enthusiasts globally.
Categories: Our portfolio comprises an extensive range of categories to cater to various fashion preferences and lifestyle needs. From clothing and accessories to footwear and beauty products, we ensure that our customers have access to the latest trends and timeless classics. Browse through our diverse categories and discover something that resonates with your style.
Brand Partnerships: We collaborate with renowned fashion brands and designers to bring you an unparalleled assortment of products. Our brand partnerships ensure that you have access to exclusive collections and limited-edition items. Stay tuned to our portfolio page to stay updated on the latest collaborations and releases.
Sustainability: At Zalando, we are committed to sustainable practices and believe in responsible fashion. We prioritize eco-friendly initiatives, such as sustainable sourcing, recycling programs, and reducing our carbon footprint. By choosing Zalando, you join us in our mission to make fashion more sustainable and contribute to a better future.
Customer Reviews: Explore our portfolio page to read reviews and testimonials from our satisfied customers. We value feedback and continuously strive to enhance our services based on your input. We believe that transparency and trust are vital in building strong customer relationships.
Style Inspiration: Looking for some style inspiration? Our portfolio page features curated looks, trend guides, and fashion tips to help you stay updated and find your unique style. We believe that fashion is a personal statement, and our goal is to inspire you to embrace your individuality.
Shopping Experience: Along with our diverse product range, we provide a seamless and secure shopping experience. Our website is designed to ensure easy navigation, multiple payment options, and efficient customer support. Enjoy hassle-free shopping from the comfort of your own home.
Stay Connected: Connect with us on social media platforms to stay updated on the latest trends, promotions, and exclusive offers. Follow us on Instagram, Facebook, and Twitter to join our vibrant community of fashion enthusiasts.
Thank you for visiting our Zalando E-commerce Website Portfolio Page. We hope you find inspiration and joy in exploring our collections. Happy shopping!
Project Info
Category:

Product Design

Client:

Kers

Location:

Usa

Surface Area:

Skermset

Architect:

Istiak

Completed Date:

2020

Year Of Complited:

50k